Click on the "In the Gym" banner below to link to our Rogers landing page. Find out when we are on TV in your area.
Please use player below to listen to Podcasts. List of podcasts available in chronological order.
Originally uploaded Sept 17th 2012 – Jeff Johnson Owner of Game and Train Interviews STG Strength and Power Owner Michael Petrella.Topic of discussion is plateauing in weight training and dieting.
Originally uploaded July 5th 2012. – Jeff Johnson owner of Game N Train interviews STG Strength and Power Owner Michael Petrella
December 19th 2011 Dave Durrell of High Intensity Nation recorded a 1 hour interview with Head Trainer at STG Strength and Power Michael Petrella
September 25th 2010 – Mike Lipowski, Host of the FITNESSpreneur radio who interviews STG Strength and Power Owner Michael Petrella
Printed August 23rd 2012 – Brantford Expositor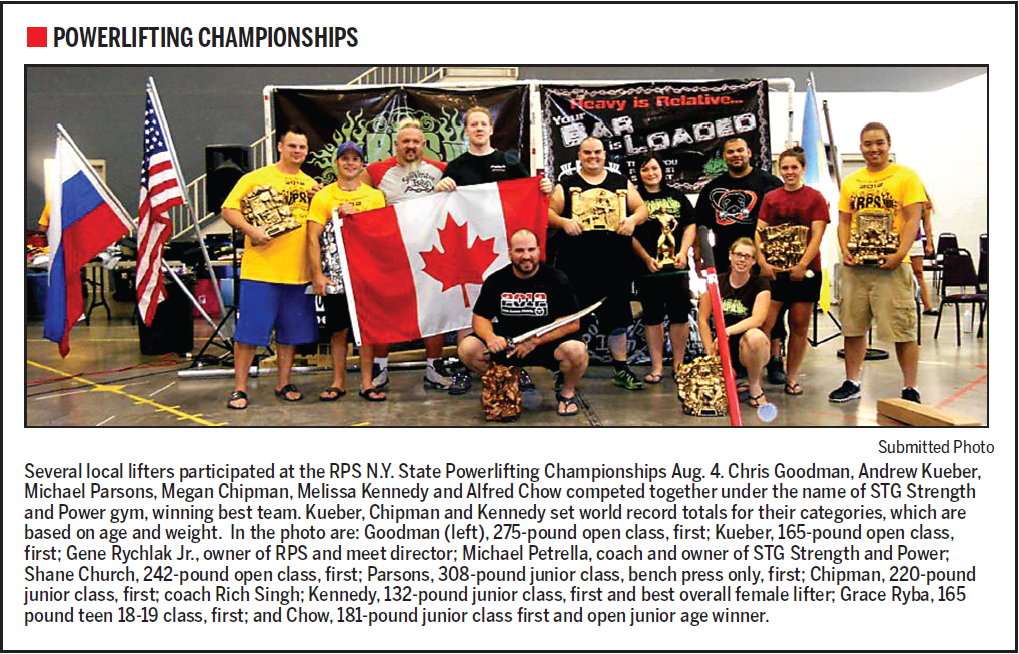 Original broadcast – October 19th, 2010 – Rogers First Local
Original broadcast – September 5th 2010 – Courtesy of CBS KIDK Idaho
Printed Thursday, October 7, 2010 – Brantford Expositor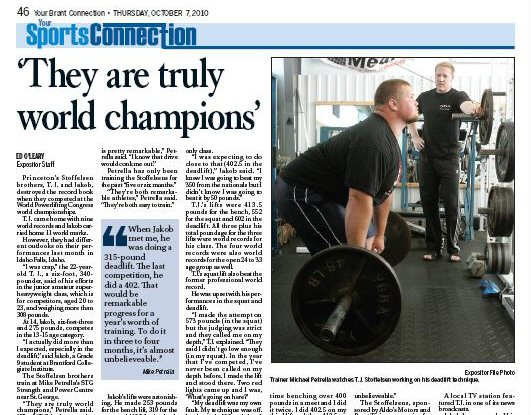 Printed July 13th 2010 – Brantford Expositor