Click on the "High Intensity Business " banner below to link to our most recent podcasts. 

Please use player below to listen to Podcasts. List of podcasts available in chronological order.
Originally uploaded Sept 17th 2012 – Jeff Johnson Owner of Game and Train Interviews STG Strength and Power Owner Michael Petrella.Topic of discussion is plateauing in weight training and dieting.
Originally uploaded July 5th 2012. – Jeff Johnson owner of Game N Train interviews STG Strength and Power Owner Michael Petrella
December 19th 2011 Dave Durrell of High Intensity Nation recorded a 1 hour interview with Head Trainer at STG Strength and Power Michael Petrella
September 25th 2010 – Mike Lipowski, Host of the FITNESSpreneur radio who interviews STG Strength and Power Owner Michael Petrella
Printed August 23rd 2012 – Brantford Expositor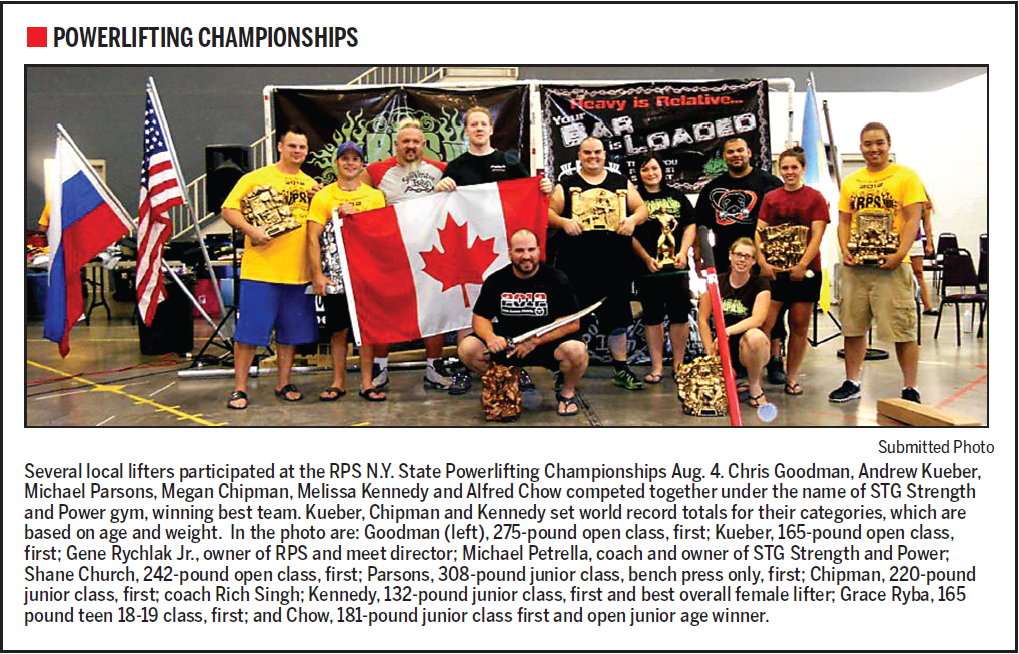 Original broadcast – October 19th, 2010 – Rogers First Local
Original broadcast – September 5th 2010 – Courtesy of CBS KIDK Idaho
Printed Thursday, October 7, 2010 – Brantford Expositor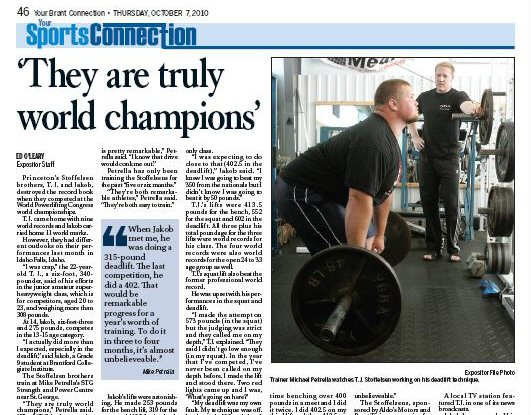 Printed July 13th 2010 – Brantford Expositor